Embroidered Patches
Embroidered Patch Sets
Pins
Payment Options we accept
Newsletter
SIGN UP for our FREE newsletter and receive a bonus FREE PDF e-book of Campfire Blanket Patterns!
Can't Find It?
Add your crest design suggestions to our wish list.
Follow us
Testimonials
I just wanted to say Thank You the crests arrived and they are beautiful.
--Janice Bechamp
Chambly, Quebec
Thanks for this!! I went to check it's progress and Canada Post knocked at the door with my order!! They are PERFECT!! We will definitely use you again for our district crest in the fall!!
Thanks again!
--Allison Graham
Vancouver, BC
Embroidered Patch Sets
I Have Allergies / J'ai des Allergies SET (Iron On)
This set includes 15 pieces in total which can be purchased individually. The main piece is bilingual and 3" overall in size. The smaller pieces are 2" overall in size. Choose from Peanuts, Nuts, Dairy, Eggs, Fish, Shellfish, Wheat, Latex, Medicine, Fragrance & Perfume, Cats & Dogs, Fruit, Dust & Dust Mites, and Bees & Wasps.
I Have Allergies / J'ai des Allergies (Iron On)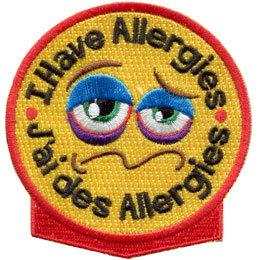 3" w x 3" h
Item No: ES1101
Peanuts Allergy (Iron On)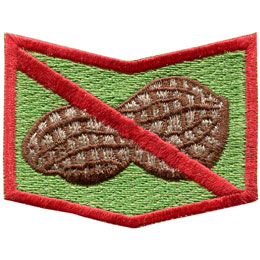 2.25" w x 1.75" h
Item No: ES1102
Nuts Allergy (Iron On)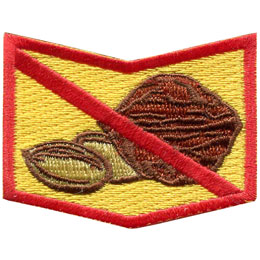 2.25" w x 1.75" h
Item No: ES1103
Dairy Allergy (Iron On)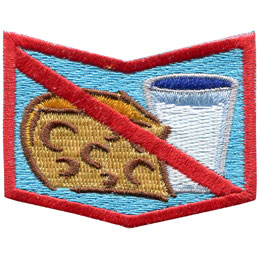 2.25" w x 1.75" h
Item No: ES1104
Eggs Allergy (Iron On)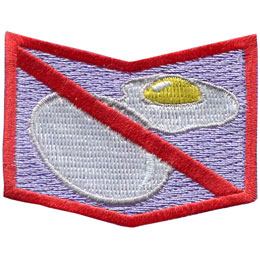 2.25" w x 1.75" h
Item No: ES1105
Fish Allergy (Iron On)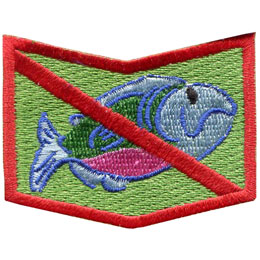 2.25" w x 1.75" h
Item No: ES1106
Shellfish Allergy (Iron On)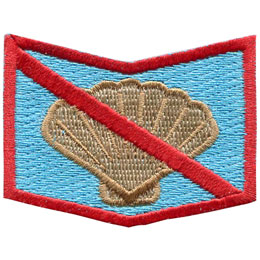 2.25" w x 1.75" h
Item No: ES1107
Wheat Allergy (Iron On)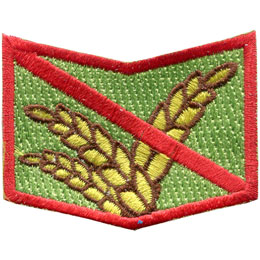 2.25" w x 1.75" h
Item No: ES1108
Latex Allergy (Iron On)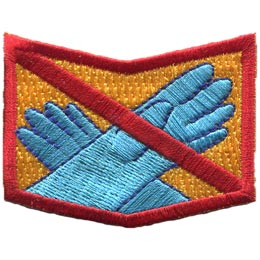 2.25" w x 1.75" h
Item No: ES1109
Medicine Allergy (Iron On)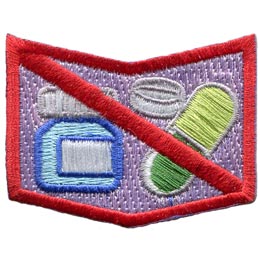 2.25" w x 1.75" h
Item No: ES1110
Fragrance & Perfume Allergy (Iron On)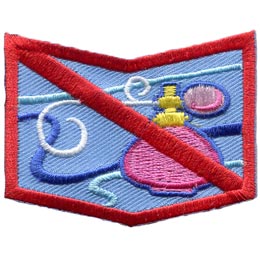 2.25" w x 1.75" h
Item No: ES1111
Cats & Dogs Allergy (Iron On)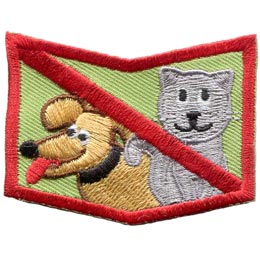 2.25" w x 1.75" h
Item No: ES1112
Fruit Allergy (Iron On)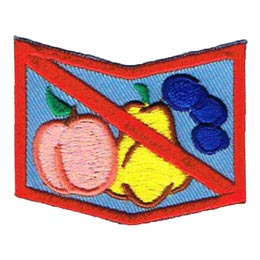 2.25" w x 1.75" h
Item No: ES1113
Dust & Dust Mites Allergy (Iron On)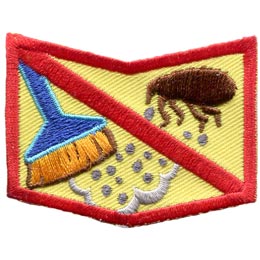 2.25" w x 1.75" h
Item No: ES1114
Bees & Wasps Allergy (Iron On)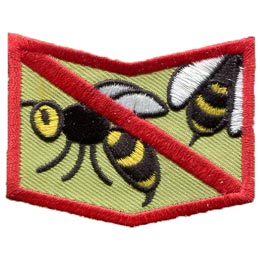 2.25" w x 1.75" h
Item No: ES1115